Autumn Fashion Essentials | Angela's Closet
Usually in backpacker clothes, but sometimes I'm #fancy
When travel redefined fashion for me, confidence struck!
My autumn style in the past, often referred to as my "follow the magazine girl" fashion phase, was mostly scarves, vests, and riding boots. I was known as the girl hidden behind her scarf.  
Then I started branching out into fashion. And when I traded my traveler closet for one more #instagrammable, I found that a lot more people were asking where I go shopping.  
So, here's a list of my autumn obsessions: 
The fannypack
Love the "nerdy" look especially with the already oversized glasses I wear. The "fanny," I call it,  only fits the essentials which is nice. Because whenever I have a larger bag, I feel obligated to put more random shit in it. UGH bette to just avoid those feelings. Ideal look: A simple black fanny, with a zipper or maybe just two tone, around the shoulder, more so the traveler style than the festival look. 
Platforms
Vans, converse, Doc Martin's, dress shoes, or any other footwear. TO state the obvious first, it helps the short girl look taller. Probably why people have been questioning my height recently haha. Anyhow, it's a look inspired from my time in Spain. It's different, chic, & adds some flare. Ideal look:  wide leg pants, denim jacket, cross body bag, and your oh-so chic, tinted sunglasses.
Winter white
In love with adding a lot more white to my wardrobe. Footwear, jeans, sweaters.. and more! Specifically on my list: White platform, ridged or not, Doc Martins. Ideal look: ripped white jeans (only by knee) with a black sweater and sunglasses as a foundation... add anything else and you'll look #classic.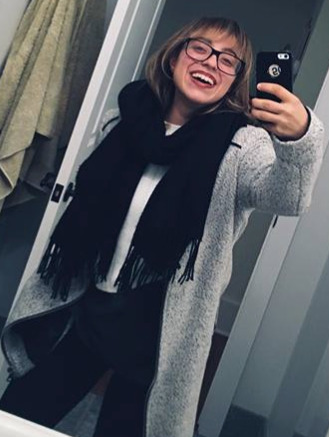 Chino pants
The fabric feels heavenly. Comfortable, easy to slip on, sophisticated, casual & fancy. Tailored at the waist and with a slight flare toward the bottom, these pants are quite flattering! Oh, and they make the ass look great too! Not sure I wanna even confess to how many I bought overseas. #obsessed. Ideal look: with either all white sneakers (similar to adidas) or calf booties, a fitted oversize sweater, your go to leather jacket, & your choice of lip color.  
Leather jacket/Denim Jacket
Always have these close by. Too versatile to not have. They make any outfit look just as great, if not much better. What used to be my scarf [obsession] is now my black leather jacket. It's closer to my heart than most people. And I'm okay with that. Ideal look: use as an addition to any outfit and/or lip color!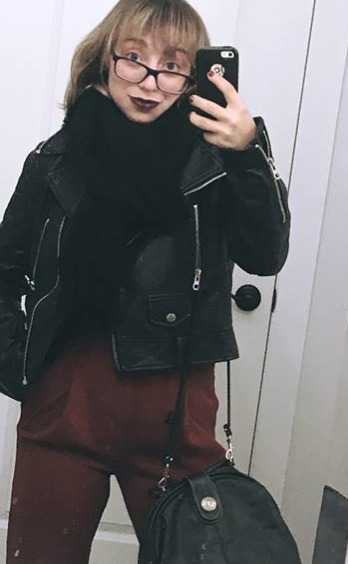 Other Autumn additions sunglasses, beanies & booties. And funky socks.. because, well, who wouldn't want more of these?! 
P.S. When you can't decide, always choose the pattern!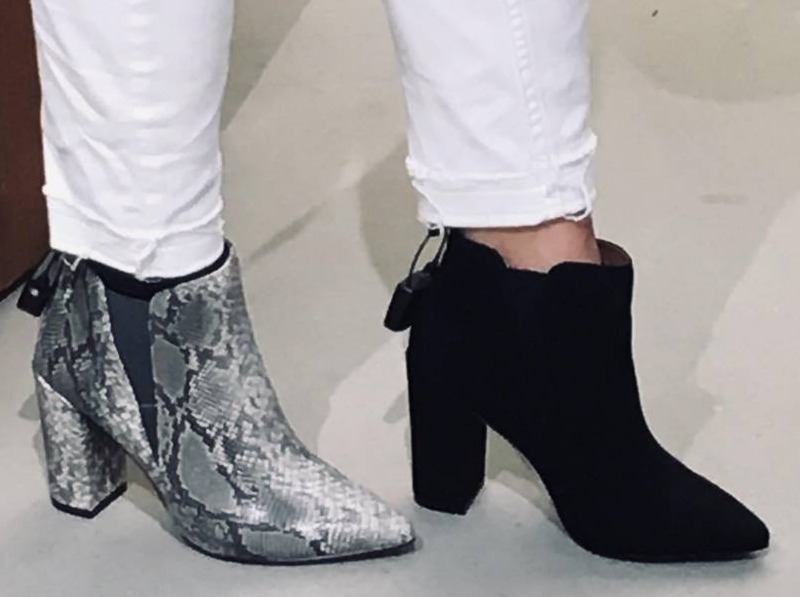 Weird & loving it | Angela Rose.